Lessons that your teacher has assigned can be found in My Lessons. To find a particular lesson you can:
Type in the name of the lesson you are looking for into the search field
Click on a column header to sort on that column (Lesson Name, Shared by, Last Modified)

Click on the Filter by Lesson Type dropdown menu to select a lesson type (Performance Task, Project, Etc)

You can also star lessons. This might be a great way to find lessons quickly or to mark lessons you are currently working on, etc. Click the star icon to the left of the lesson title. This will fill the star in yellow. You can also view only stared lessons by clicking on "Starred" on the left hand side.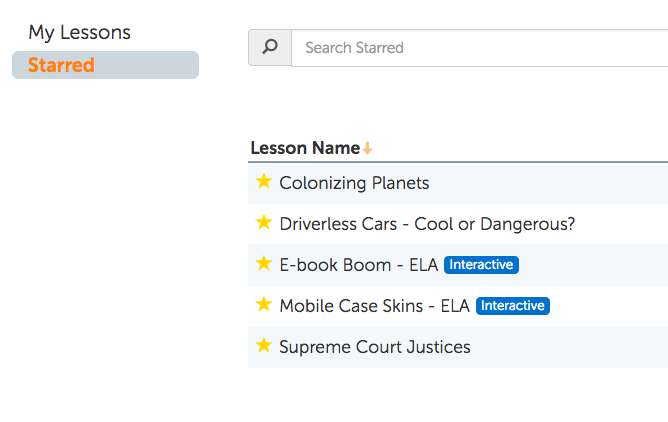 Need more support or have additional questions about finding lessons shared with you? Contact us at support@scholarus.com.