You can find lessons in My Lessons by:
Search My Lessons: Type in the name of the lesson you are looking for into the search field at the top of your lessons list.
Filter by Lesson Type: Click on a lesson type listed on the left to view all lessons of that type.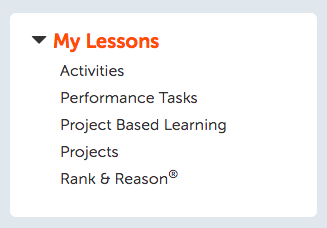 Need more support or have additional questions about finding My Lessons? Contact us at support@nextlesson.org.