Sometimes you need to leave classes. This might be because it is the end of a school year, you joined the wrong class, you switched classes, etc. Leaving classes you are no longer a part of will help keep your Class Manager clean.
To Leave a Class
Go to Class Manager
Click on the X on the class you want to leave
Click Yes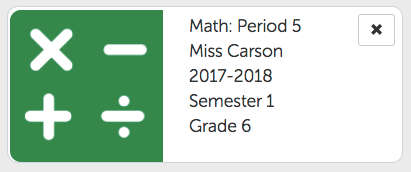 Need more support or have additional questions about leaving a class? Contact us at support@scholarus.com.