Much information is available to you before you decide to add a lesson to your lesson library. When browsing for lessons, note the information shown on the lesson cover:
the grade(s) covered
subject(s) addressed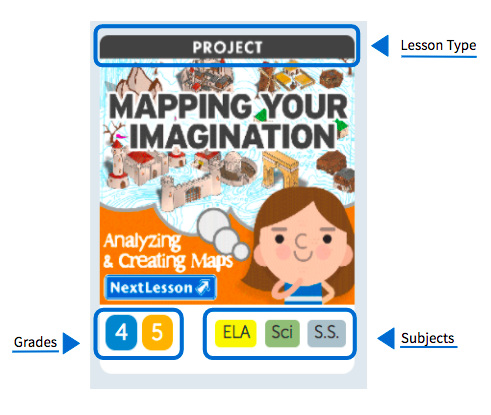 From the lesson details page, you can:
view lesson details, including recommended duration
view the standards addressed (only standards that you have included as your preferences in Account Settings will be shown)
read the entire lesson description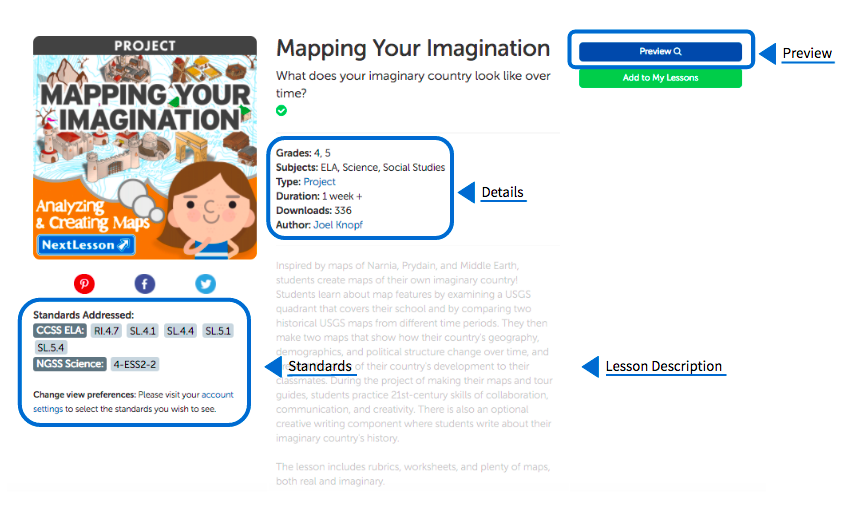 Need more support or have additional questions about viewing lessons? Contact us at support@xanedu.com.